Crestview Group Home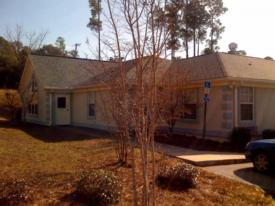 ---
The group home in Crestview is our newest and largest home. Opened in April, 2009, it provides a loving stable home for up to 24 adolescents and teens.
Contact Us: Mae Knox, Group Home Supervisor / (850) 398-5649 / mae@umch.net
To submit a referral request for our residential group home, download this document and submit to:

Mae Knox, Group Home Supervisor / (850) 398-5649 / fax (850) 398-8654 / mae@umch.net

Urgent Needs

Currently, UMCH's children are in need of school supplies. Please contact the location nearest you for a list of supplies needed (please - no crayons or glue). Thank you!

Please check back often for a list of our most current and urgent needs.
Our Partners ...
Crestview First United Methodist Church, especially its women, have helped tremendously in getting the home furnished and decorated for the children. Woodbine United Methodist Church and Bethel United Methodist Church are also working hard to help get this home ready to open.